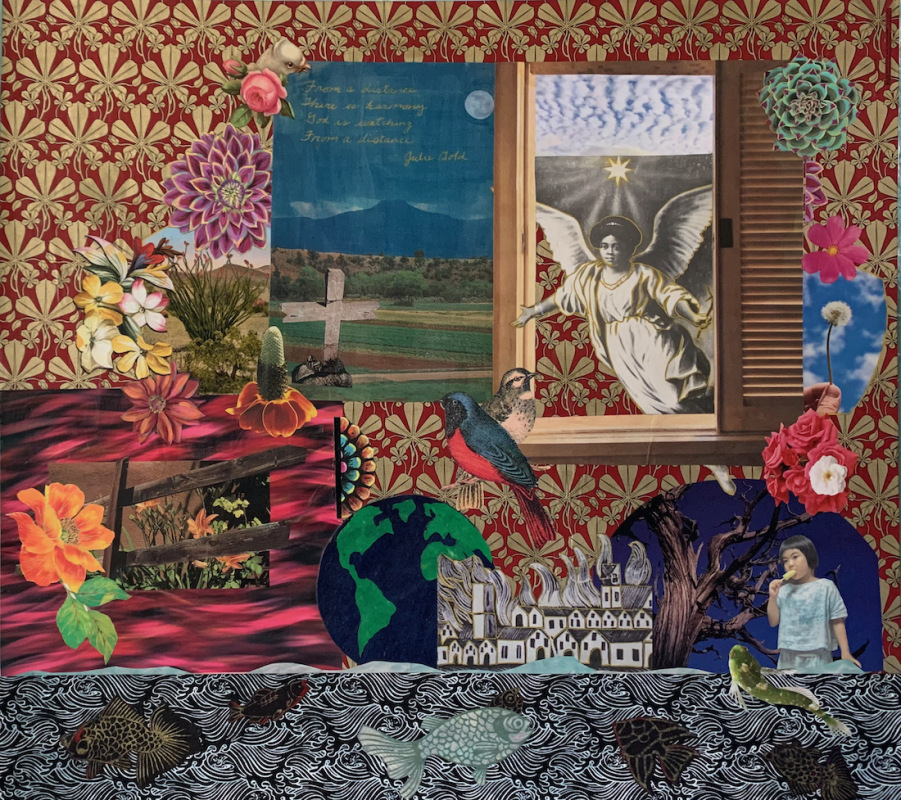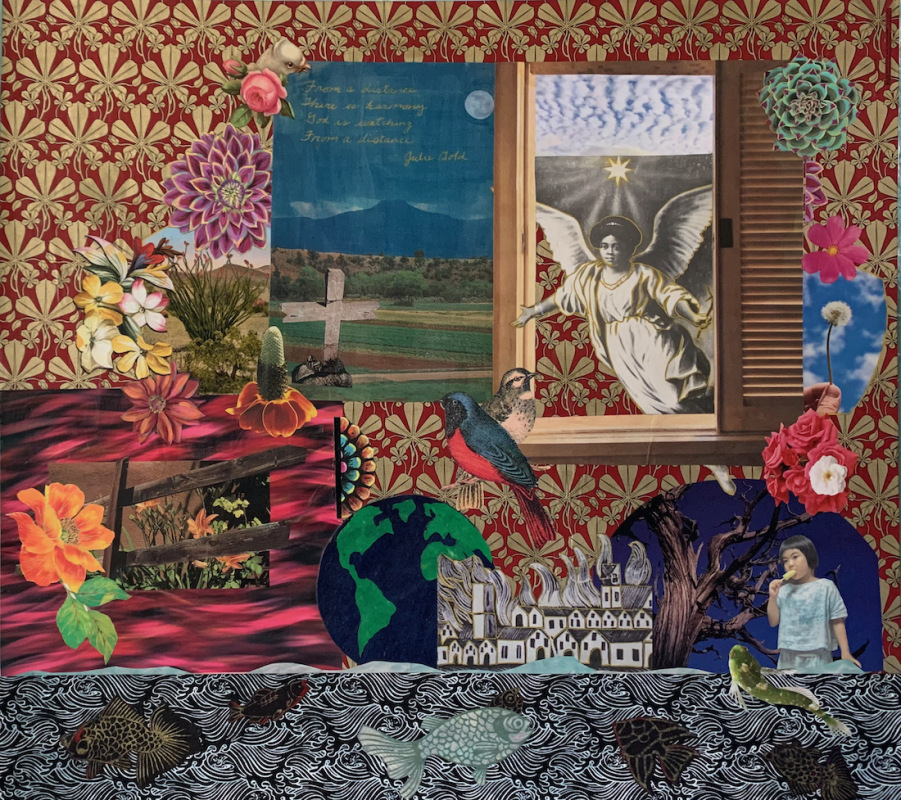 From a Distance...God is Watching, 2022
21 inches x 23 inches, framed, $225
This is a photocollage was inspired by a beautiful song by Julie Gold.
"From a distance
The world looks blue and green
And the snowcapped mountains white...
There is harmony
And it echoes through the land
It's the heart of every man..."