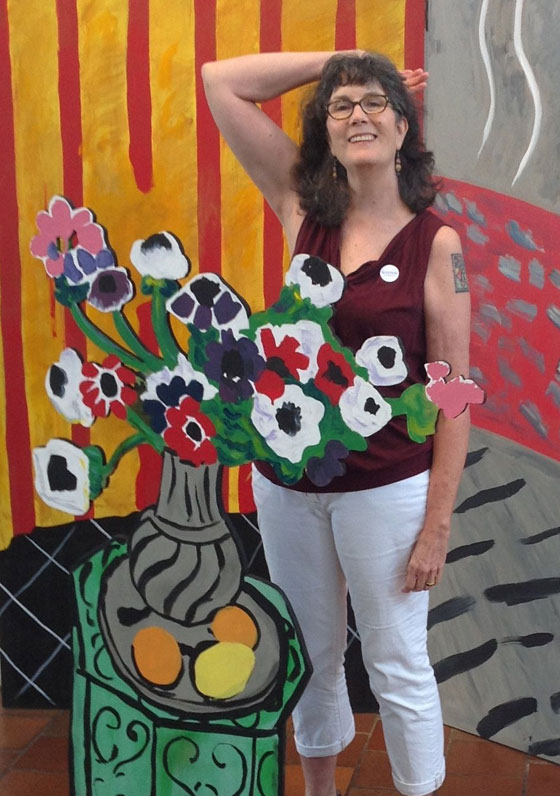 Maggi Miller studied art at the University of Texas, Arlington, to learn how to teach art and art history to high school students. Her path after college took her a different route, but her interest in painting and printmaking remained. She became curious about the process of papermaking, and that led her to take a class with internationally renowned paper artist Priscilla Robinson. The experience revived her enthusiasm about the elements of art, especially color and texture. She saw her first stack of paper as an exciting medium for creating pictures without using a pencil or paintbrush.
Maggi has been using her own paper to create pictures and collages that may be abstract or pictorial images. She has shown her work in venues ranging from Austin's Hyde Park Bar & Grill to galleries in Texas, Illinois, Wisconsin, and Ohio. Her work has been recognized with a Merit Award by the Texas Visual Arts Association, and with an Honorable Mention in the Austin Art Boards competition. She wrote and illustrated a children's book, The Baby Who Wouldn't Say Mama, and her pictures have been included in a collection of literary essays, Awakened by Surprise, by Robert Bonazzi.
Contact Maggi at maggi@maggimiller.com.