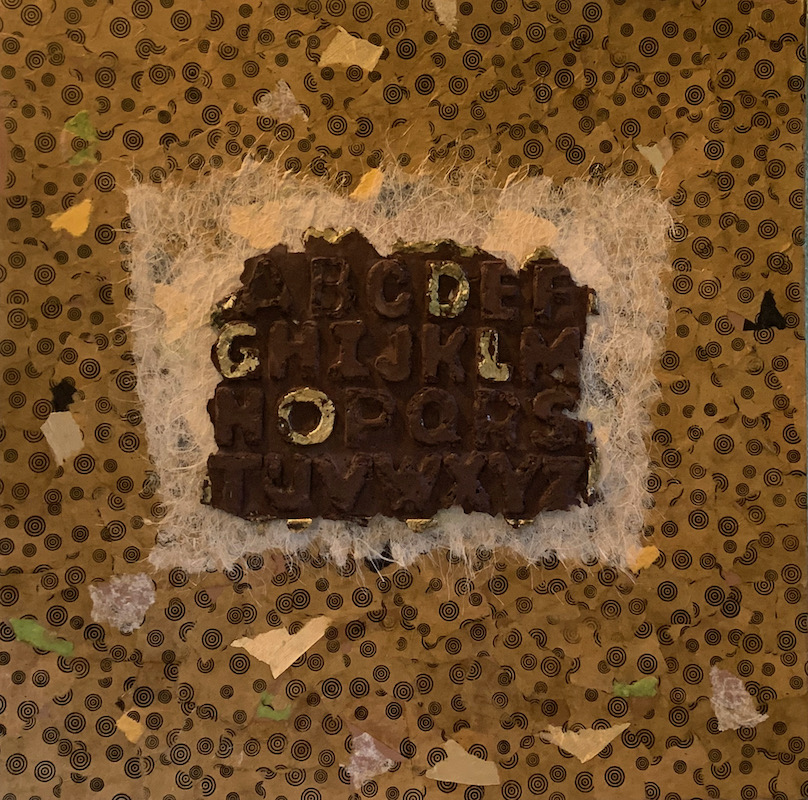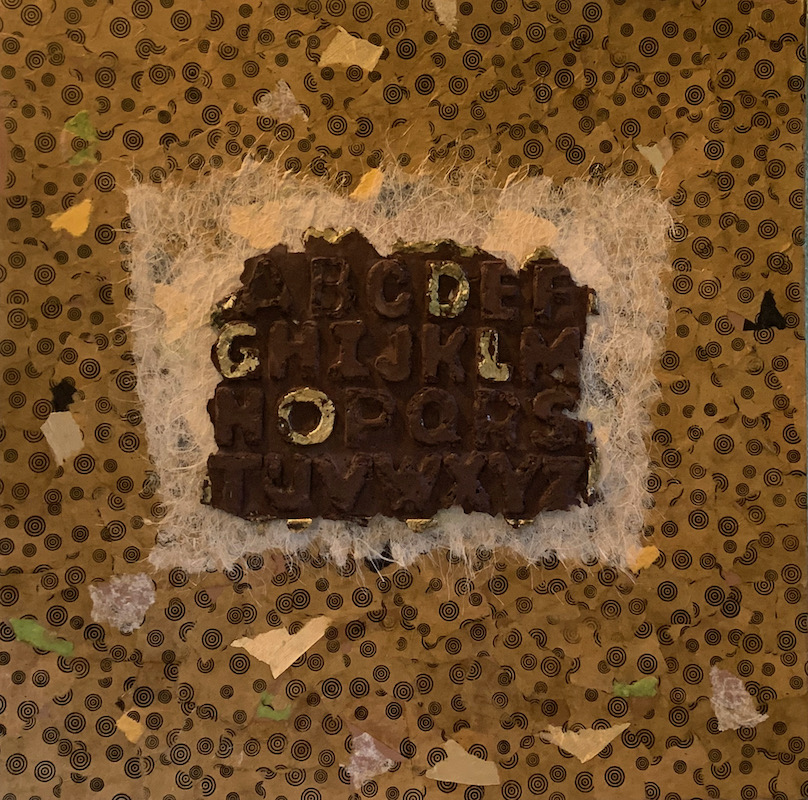 Stay Gold, Ponyboy., 2020
artist-made and found paper, 24 inches x 24 inches, $200
The alphabet is a fundamental piece of knowledge, and if you ever read S.E. Hinton's work, you woid recognize her famous expression, "Stay gold, Ponyboy." Riffing off a Robert Frost poem, it means "to keep being innocent." This is handmade paper formed in a mold and painted in gold leaf.