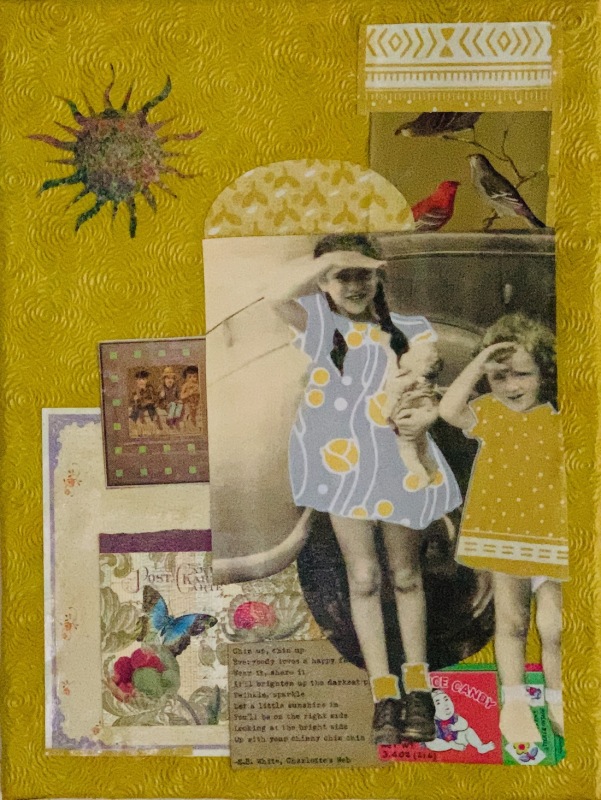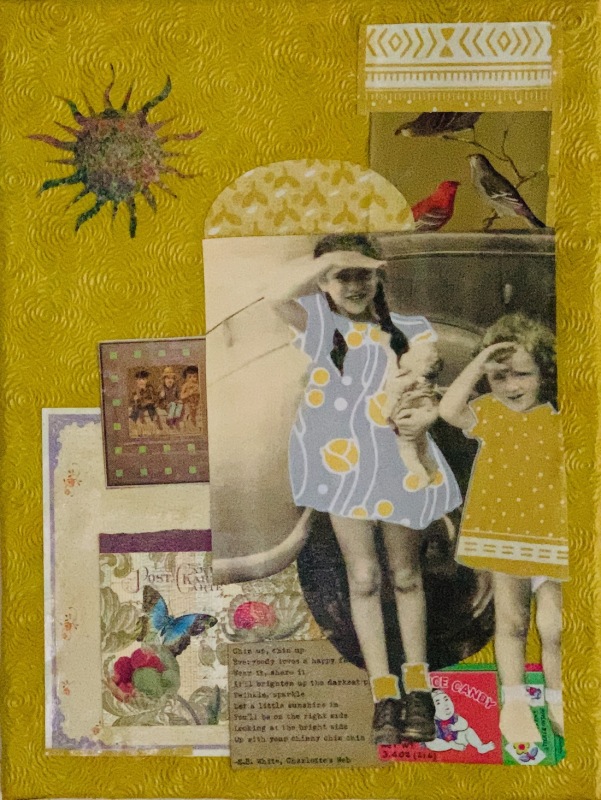 Looking at the Bright Side, 2022
16 inches x 12 inches, $300
If you are my age, you probably have a photo of yourself somewhere looking into the sun and squinting! From E.B. White's "Charlotte's Web": "Let a little sunshine in / You'll be on the right side / Looking at the bright side / Up with your chinny chin chin." !6" x 12" unframed wrapped canvas, $275.