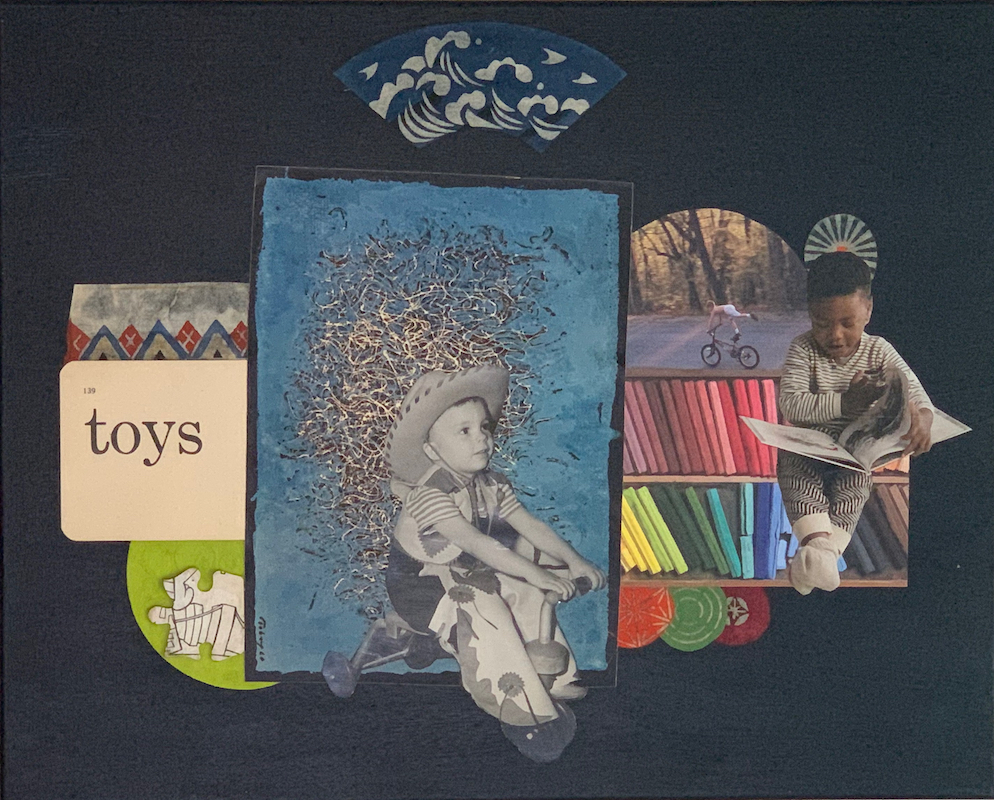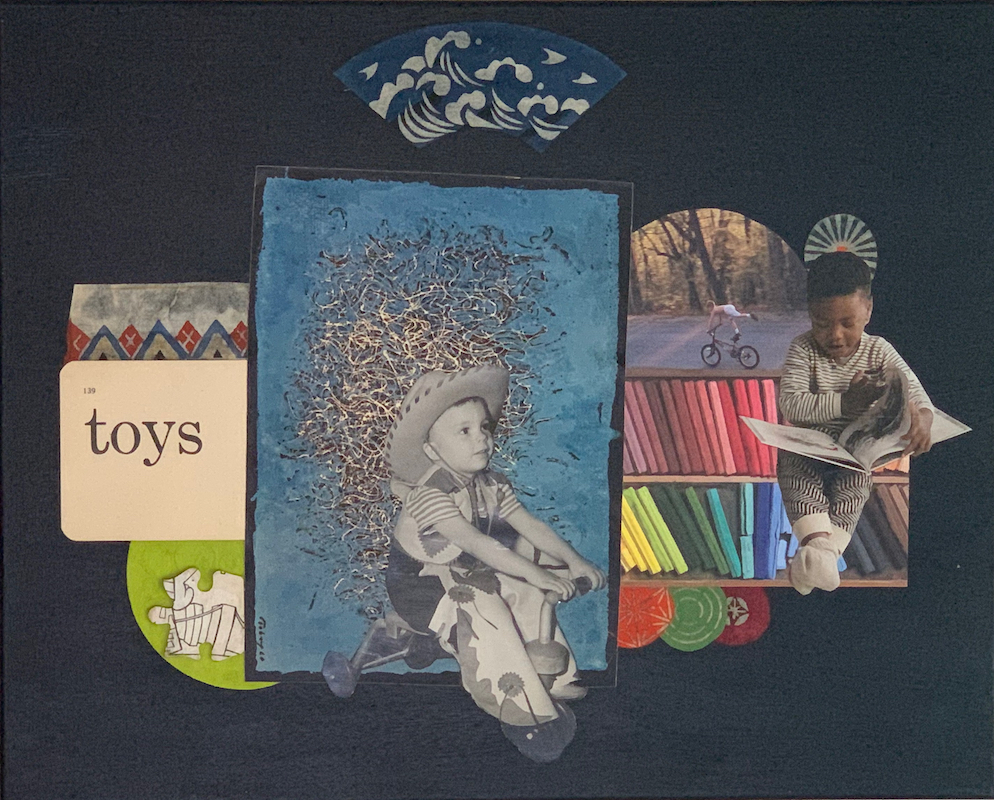 Glimpsing Possibility
16 inches by 20 inches, $350
Now that children can get around the world more safely due to Covid vaccinations, I am fascinated by the things that catch their attention. The grocery store is like Disneyland! Vintage photos, handmade paper, and a puzzle piece show imagination being sparked.