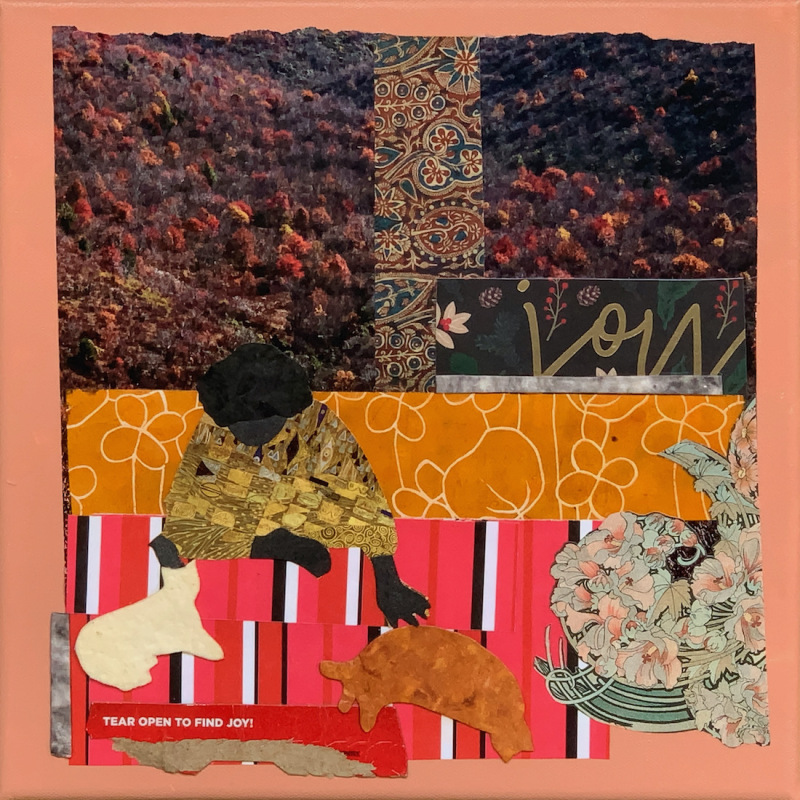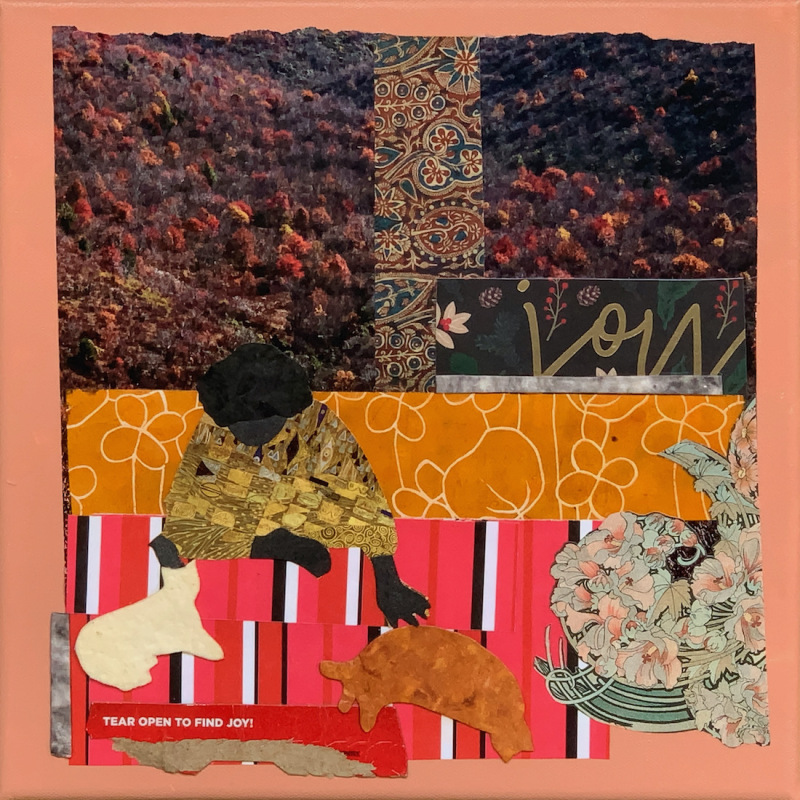 Tear Open to Find Joy, 2021
16 inches by 16 inches, framed, sold
The photograph of this collage is even more fun to see it in real life because of the many textures. See the text, "Tear open to find joy?" It's cardboard from a boxtop! What do you think was inside the box? Art?